Search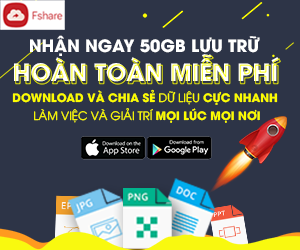 Fan Page
Statistics
Tomato Toeic Compact Part 3-4 (Book+Audio)
HuyHuu Team would like to share book exam Tomato TOEIC compact part 3 & 4 this so you can practice listening toeic effective because listening is always part toughest in the TOEIC, but scores Listening higher Reading with the same number of correct answers.
---
Tomato Toeic Compact Part 1-2 (Book+Audio)
Through data analysis questions often appear in TOEIC recently , including the question often appears in the New TOEIC during the last 6 years , to give the form of the question of part 1 & 2 and the tactical performance best results have been verified .
---
Longman New Real Toeic Full Actual Test LC+RC (Audio+Ebook)
Longman New Real Toeic Series Of 3(Audio+Ebook) include : Full Actual test + Actual Test for Listening Comprehension + Actual Test for Reading Comprehension
---
Economy Toeic RC 1000 Vol2
Economy Rc 1000 vol 2 includes 10/10 Reading tests for the TOEIC test,
---
Economy Toeic RC 1000 Vol1
Many people will wonder what point difference between Longman and Economy . When learning two sets of books , some have argued that economic Economy from te.
---
Economy Toeic LC 1000 Vol2
Economy Toeic LC 1000 Vol 2 consists of 10 Actual Listening Tests that are designed for TOEIC Test Takers who need a variety of practice before taking actual tests.
---
Economy Toeic LC 1000 Vol1
One of the " opponents " of the redoubtable New Longman Real TOEIC TOEIC is the policy Economy , Economy TOEIC LC 10000 books are a member of this anthology 1000 do.Sach questions in Listening section New TOEIC exam , help you practice and achieve high results in the TOEIC test .
---
Guide For Reading And Translating Of Press[Eng-Viet]
Guide For Reading And Translating Of Press[Eng-Viet]
---
GMAT Problem Solving
Practice your math problem solving skills with our 10 tests. You shouldn't need more than three lines of working for any problem. Redraw geometry figures on your scratch pad to include the information in the question.
---
1000 Real GMAT Sentence Correction
This document supposedly features actual GMAT Sentence correction questions. You can only imagine that it covers the full range of question difficulty on the test. There is still value in going through all the questions on this document. After all, on the real GMAT you will not know for certain whether each question comes from the easy, medium, or ...
---
CopyRight © HuyHuu-2018