Search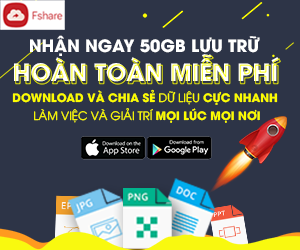 Fan Page
Statistics
3000 Commonly Used English words
Currently, in the Oxford dictionary has 3000 listed from most popular to help people learn foreign languages lookup. It is the foundation for building systems in the English vocabulary.
---
1100 Barron Words You Need to Know
A Barron's best-seller for more than four decades, the brand-new sixth edition of 1100 Words You Need to Know has been expanded and updated
---
Grammar A friendly Approach - 2nd Edition
This book introduces grammar in a gentle way by illustrating the kinds of issues students may come across by setting them in context using a soap opera style script.
---
The Oxford Handbook of Language Evolution - Maggie Tallerman
In The Oxford Handbook of Language Evolution, sixty leading scholars present critical accounts of every aspect of the field. Its five parts are devoted to insights from comparative animal behaviour; the biology of language evolution; the prehistory of language; the development of a linguistic species; and language creation, transmission, and change...
---
Using Talk to Support Writing
Using Talk to Support Writing presents a new and innovative approach to the teaching of early writing. The authors discuss both theoretical and practical issues around using talk in the classroom to support children as they learn to write.
---
Grammar to Go - How It Works and How To Use It 4th Edition Sample Book
Brief and basic in its coverage, GRAMMAR TO GO offers students a unique focus on sentence diagramming that helps them visualize and understand how words connect.
---
7 Keys to Comprehension - How to Help Your Kids Read It and Get It
It's simple: If children don't understand what they read, they will never embrace reading. And that limits what they can learn while in school. This fact frightens parents, worries teachers, and ultimately hurts children.
---
English in 20 Minutes a Day Full (Books+Audio)
With English in 20 minutes a day you can learn English without interrupting your everyday schedule. It is conformed with your individual abilities for indipendant study in dynamic and stressful days of the week.
---
600 Essential Words for the TOEIC - 3rd Edition (Book, 2 CDs)
This new edition has been revised to match the format of the latest TOEIC and includes fifty vocabulary-building lessons that focus on American English as it is used within the context of modern business, industry, communications, and cultural activities. Examples of practical English usage touch on such subjects as contracts, marketing, banking, a...
---
English Literature Writing Guide
What if you had to mark your own essay? What if you were tired and had read fifty essays already that day? At the heart of writing a good English Literature essay is readability.
---
CopyRight © HuyHuu-2017