Search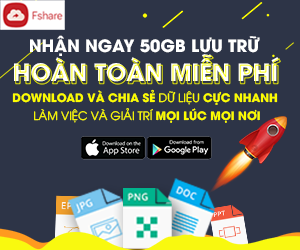 Fan Page
Statistics
Advanced English Practice 3rd Edition - B.D Graver
Grammar reference book with exercises for learners of English Upper-Intermediate level and Advanced. The book will be useful for preparing to take the Cambridge exam CPE.
---
Grammar with Laughter - Photocopiable Exercises for Instant Lessons
From the author of "Lessons With Laughter" Giorgio Bullard (George Woolard) - book Grammar With Laughter.
---
Timesaver Photocopiable Phrasal Verbs and Idioms
Practical exercises in the form of handouts for the training of phrasal verbs. The manual is aimed at the study of one of the most complex topics in the English language in a playful way.
---
Basic Grammar in Many Voices - Marilyn Silva
Another book on English grammar. The book consists of eight parts, there are exercises to consolidate. Good as supplementary material.
---
Group Work Intermediate
The collection of funny and interesting assignments to work in groups. Role playing, discussions, tasks for reading and writing, board and card games, quizzes.
---
Is that what you mean too-50 everyday idioms and how to use them
The second book in a series of "Is That What You Mean?" - 50 widespread idioms and rules for their use. Funny illustration of each idiom, the keys at the end of the book, five parts, screening tests after each section.
---
Is that what you mean-50 common mistakes and how to correct them
The book analyzes 50 common mistakes that often allow English language learners (control vs. check, boring vs. bored, etc). All errors are equipped with cheerful illustrations.
---
Hot English Magazine No8-2005 (Ebook+Audio)
A funny monthly magazine for improving your English. Real English in geniune contexts. Slang. Business English. Functional language. US English. Cartoons. Humorous articles. Easy to read. Helpful glossaries. Useful expressions.
---
Fun with Grammar - Communicative Activities for the Azar Grammar series
For several months, the list of the most popular among visitors englishtips.org publications led two books authored by Betty Azar: Fundamantals of English Grammar and Basic English Grammar.
---
Test Your Vocabulary 5 (2005) - Revised and Updated
Test Your Vocabulary 5 is the fifth in a series of five best-selling Test Your Vocabulary series. This fully revised and updated edition features 60 varied and enjoyable vocabulary tests covering the most important words and phrases needed by elementay level students.
---
CopyRight © HuyHuu-2017