Search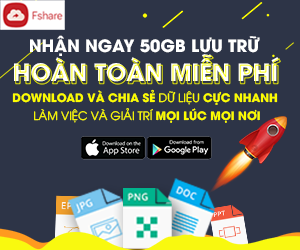 Fan Page
Statistics
Focus on Grammar 1 Workbook Third Edition
New features include: - Updated high-interest readings in multiple genres that expose students to the form, meaning, and use of grammar in natural contexts. - Key vocabulary is taught, practiced, and recycled throughout each unit, to ensure acquisition.
---
The Complete Idiot Guide to the Perfect Interview Second Edition
To complete the picture to add to your library another book dedicated to the technique of the interview in English (interview) with the potential employer.
---
201 Killer Cover Letters
It is not easy to write a good text, but much more difficult to write about myself prospective employer so that the information from a fair and accurate assessment of its advantages over other candidates for the vacant position will inevitably would entail your invitation for an interview.
---
The Complete Question and Answer Job Interview Book
What is the interview in hiring? An objective test your professional and personal qualities? Not certainly in that way. In it there is something from the screen test, and the interviewee is like an actor. The author explains how and what should be, and what and how (and why) should not be expected to answer questions during the interview.
---
Word Fugitives - In Pursuit of Wanted Words
The author, Barbara Wallraff 1983 leads the magazine The Atlantic Monthly Popular Searches dedicated neologisms, new words in the English language, that is the logic of formation of new words and changing the meaning of the old to describe previously existing objects and concepts.
---
Reference Guide to World Literature
The most authoritative in the world of classical two-volume encyclopedia, consisting of critical essays in 1100, and the vast array of bibliographic data on the literary works of authors of all time, created in all languages other than English.
---
Schaum Outline of English Grammar Second Edition
This tutorial will be especially useful for university freshmen who will write essays, term papers, projects and awards. However, the book is useful for anyone who needs to make the text in English.
---
One Letter Words a Dictionary
Stimulates the mind scattering of ideas and facts about words consisting of a single letter, ie about one-letter abbreviations and their meanings and usage, with each letter of the alphabet has to decrypt a lot of options this symbol (even the letter X is the author of 69 options) - that's what this book.
---
Classroom Dynamics by Jill Hadfield
A book for English teachers 'Classroom Dynamics', written by Jill Hadfield series Resource Books For Teachers. The book presents a huge number of ways to make the lesson interesting and dynamic, to create a group of students in an atmosphere of goodwill and mutual friendship
---
Words and Their Stories - VOA Special English
This book - a collection of texts written by the exciting curriculum Words and Their Stories, which went on the radio station The Voice Of America ten years ago and is now no longer available.
---
CopyRight © HuyHuu-2017