Search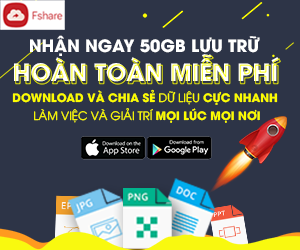 Fan Page
Statistics
First Certificate Language English with key
Fully updated 4th edition with CD-ROM First Certificate Language Practice is the reference and practice book for students at FCE / B2 level. Now in full colour, this new edition retains all the original features which make the Language Practice series so popular, including clear grammar explanations, plenty of practice and regular consolidation uni...
---
Grammar Practice for Upper Intermediate Students
*Step-by-step grammar explanations with clear examples *A wealth of varied practice exercises with write-in space on the page *Tests to monitor students' progress *Illustrated with lively cartoons to increase students' understanding *An index and a comprehensive contents list for easy reference *For self-study, homework or use in class.
---
Grammar in Use-Reference and Practice for Intermediate Students of English
This is a self-study reference and practice book for intermediate and more advanced learners of English.
---
Get Rid of Your Accent The English
Get Rid of your Accent is a speech training manual for mastering British English pronunciation.
---
Focus on Advanced English CAE - Grammar Practice
The Grammar Practice Book includes study tips to help with common grammatical problems * Exam style exercises and progress tests keep students focused on the demands of the CAE exam.
---
Essential Grammar in Use-Supplementary Exercises with Answers
Thoroughly revised and updated, this new edition contains 185 varied exercises to provide students with extra practice of the grammar studied in the third edition of Essential Grammar in Use. This edition, without answers, is ideal for use in the classroom.
---
English Vocabulary in Use - Upper Intermediate and Advanced
The perfect choice for advanced-level students wanting to build their vocabulary skills, vocabulary is clearly presented and contextualised on left-hand pages with practice activities on facing right-hand pages.
---
English Vocabulary in Use - Pre-intermediate and Intermediate
Vocabulary in Use Pre-intermediate and Intermediate is a vocabulary book for intermediate learners of English, primarily designed as a self-study reference and practice book, but which can also be used for classroom work.
---
English Vocabulary in Use - Elementary
An updated edition of the best-selling vocabulary practice book. Whether you're studying on your own or in class, English Vocabulary in Use Elementary covers all the words and phrases you need at this level to understand and be understood in English.
---
English Verb Drills
One of the greatest challenges in learning a language is mastering verb conjugations. English Verb Drills makes it easier than ever for you to meet that challenge.
---
CopyRight © HuyHuu-2017